About Us

The institution located on an elevated stretch of land of over 114 acres with 700 bedded hospital having well equipped laboratories, M.R.I, CT scan, blood bank, hostels, library, highly qualified and experienced teaching faculty, class rooms, play ground and other student amenities provide an environment for academic excellence...

B. V. V. Sangha

Shri Basaveshwar Vidya Vardhak Sangha was founded by his Holiness, Shri Gurubasava Mahaswamiji of Bilur, a visionary far ahead of his times, in the year 1906. At present, the sangha has a network of 90 educational institutions from creche to Post graduate/Research levels, spread over the districts of Bagalkot & Belgaum in Karnataka state. The wide range of Institutions cover the disciplines of Engineering, Medical Sciences, Arts, Science, Commerce and Law, besides Pre primary, primary and high schools...


A Visionary

The first Step success is Daring to Begin........
Shri B.V.V Sangha was established by H.H Shri Gurubasava Maha Swamili of Bilur on18.101906. The Sangha has initiated its educational activities by starting a Sanskrit Pathashala in 1907. The sangha has a vision and leaves no stone unturned to make S. Nijalingappa Medical College and HSK Hospital as one of the best institution of international quality in medical education............
Veeranna Charintimath MLA
Chairman, B.V.V. Sangha, Bagalkot

College

This College was established on 2002 and is one of the growing educational institutions in the state. The college was formed with the objective of imparting quality education in the field of medical sciences. It is affiliated to Rajiv Gandhi University of Health Sciences (RGUHS). The course is offered with the approval of Medical Council of India. The institute offers UG and PG courses in the field of medicine and surgery. The medical college operates under the guidance of Shri B.V.V Sangha formed in 1906 with the vision of imparting academic excellence in numerous fields....


Hospital

To crown its endeavour the Sangha started Hanagal Sri Kumareshwar hospital in 2000. Two years later Medical College was started in the old campus (in 2002) with the affiliation of RGUHS & MCI. The foundation stone for medical college and hospital was laid and the construction activity followed immediately in full swing over an area of 114 acres. and in over just 2 years the bare mountain at Navanagar witnessed a new monument rising up. which made everyone hold their breaths with awe and delight. It stands apart and has become the landmark of Bagalkot with its magestic building and a beautiful campus....


Library

A good book is a precious life-blood of a master-spirit, embalmed and treasured up on purpose to a life beyond.
JOHN MILTON The creation and execution of the SNMC Library was inspired by ideas like: acquisition of relevant knowledge, intellectual exploration and flights into the limitless skies of research. As on today this library offers to any aspiration in the field, a pool of 10501 books that are meticulously chosen for their contents; added to this are 129 back volumes of relevant fields and this unit has been subscribing to as many as 105 well known national and international journals. Almost all the principal medical branches are covered by these reading materials...


Campus

The Hospital and the Medical College were shifted to the new campus in 2004; this campus is spread over an spacious area of 114 acres of land situated between the new (Navanagar) and the old city of Bagalkot on an hillock...

Mission & Values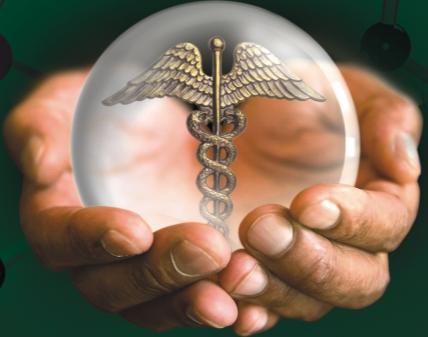 Mission

Focus to stimulate the extention of frontiers of education, knowledge, research and extend the life line of every patient through diagnosis, treatment and education programmes.

Values
Promulgate the process of effective, continous, objective oriented student performance evaluation. Committment towards creating a group which is enivironment conscious, safe with state-of-the-art facilities. Integrity in decision making, excercised both internally and externally for the common good. Establish value based ethical standards in medical eduction and service.
International Yoga Day Celebration