PRINCIPAL'S DESK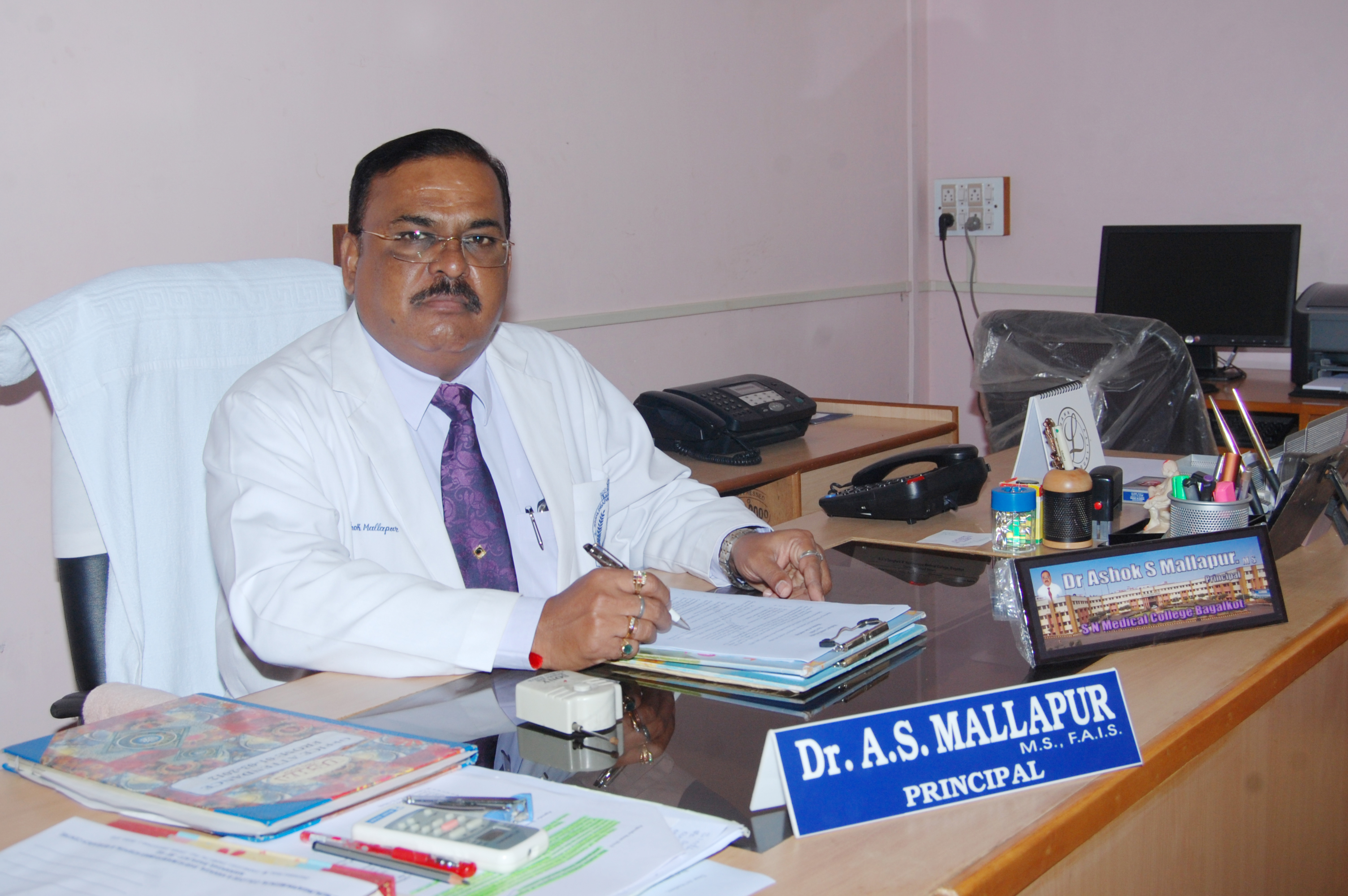 "A warm Season's Greetings"
Welcome to B.V.V. Sangha's S. Nijalingappa Medical College and Hanagal Shri Kumareshwar Hospital and Research Centre, Bagalkot -  Karnataka, whether you are willing to pursue studies in Medicine or post graduation in medicine or already you are with us from previous academic year, we are extremely pleased to have you in our esteemed institute.
Our B.V.V. Sangha is the pioneer in starting educational institutions way back in 1906 and is 100 year old Sangha with 114 institute under its umbrella. Education right from Kindergarten to post graduation in General and Professional course like, Engineering, Dental, Ayurveda and Medicine are available under its domain. 
We have got accustomed to setting trends in Health Sciences, even though we have just passed a decade.  We have the pride of admitting 150 undergraduates and Post Graduates in all the Pre, Para and Clinical departments except a few which will be added in near future.
The centre of excellence is what we propose to invigorate we already have the infrastructure  and experienced staff who are vested with the responsibility of academics.  We also have state of art gadgets at par with any of the well established institution, so as to expose our students to all modern gadgets which help them in their academics and future.  
In these efforts the directions and the fore sight of our Chairman Shri Veeranna Charantimath MLA and Shri Siddanna Shettar our Governing Council Chairman have not only guided us but have put in their yeoman service, efforts and their expertise in making our institute one among the best institution in Karnataka. 
Our valued faculty and paramedical staff the most important component of our institute have all contributed towards making the learning of our students meaning full, relevant and above all enjoyable.
Together we shall achieve more.